Welcome To The Kavery College of Engineering
Prof Dr. A.K.Natesan M.Com., M.B.A., M.Phil., Ph.D., FTA., the Hon.Chairman cum advisor of the Kavery Educational Institution is a visionary just born to lead in the area Professional Education with 30 years of experience in the field of Technical Education.
Mr. A.Anbalagan, Business Magnate of this region is the chairman of The Kavery Educational Trust. He Updates the new inventions and modern trends in Agriculture, Education etc., thus providing us splendid infrastructure.
The guiding force, the unseen hand behind the success of our institutions under the kavery banner is the secretary Prof. S.K.Elangovan M.Sc., B.Ed., He has been the Shining light Guiding the Kavery Institutions since its inception.
Dr. Madhan Karthick, Vice Chairman of the KEI who was graduated from Harward University tied up medical college –Sri Ramachandra Medical College, Chennai. He set his sight on developing an Educational institution which was purely.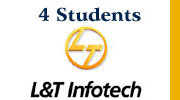 Anna University Rank Holders